Grand Gourmet: A Culinary Celebration of the Festive Season
Dubai, 09 November 2023: Grand Gourmet, the culinary gem nestled in Asiana Grand Hotel, invites guests to embark on a gastronomic journey that embodies the true essence of the holiday season. With the culinary expertise of Executive Chef James Kang and his dedicated team, Grand Gourmet offers an unforgettable experience infused with the warmth of the holidays.
This holiday season, Grand Gourmet presents an array of dining experiences that promise to leave a lasting impression.
Christmas EveDinner Buffet – December 24th, Sunday
On the night before Christmas, the chefs at Grand Gourmet have rolled up their sleeves to prepare a sumptuous feast featuring an array of dishes that embody the holiday spirit. Savor exquisite creations crafted by the culinary team, including whole roasted turkey with all the trimmings, marbled beef sirloin, and a tempting selection of woodfire pizzas, just to name a few.
Christmas Day Brunch – December 25th, Monday
Experience the joy of Christmas with a delightful brunch that encapsulates the essence of the season. From whole roasted turkey with all the trimmings to woodfire pizza, pasta, and an array of savory delights, our brunch is curated for the ultimate gastronomic treat.
Christmas Day Dinner – December 25th, Monday
As the sun sets on Christmas Day, indulge in a festive dinner buffet that features an array of flavors, from succulent roasted turkey to marbled beef sirloin and a tantalizing spread of woodfire pizzas and other culinary treasures.
New Year's Eve Dinner – December 31st, Sunday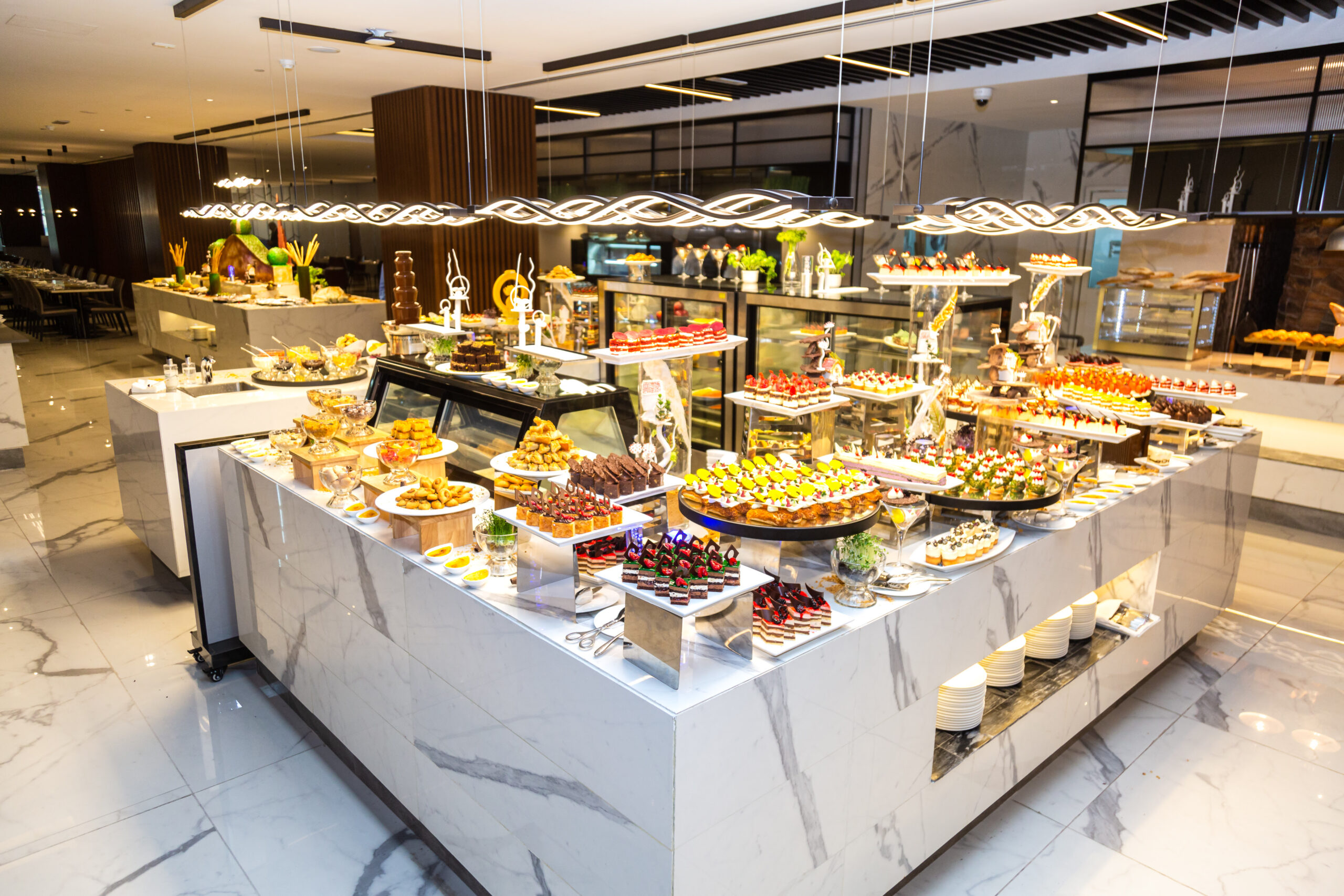 Bid farewell to the year in style with a New Year's Eve dinner at Grand Gourmet. Relish in a lavish selection of dishes, including whole roasted turkey, marbled beef sirloin, and an exquisite range of woodfire pizzas and other culinary delights.
At Grand Gourmet, every bite is a testament to culinary perfection, and every meal is an experience to remember. Celebrate the magic of the season with friends and family at Grand Gourmet, where the spirit of Christmas and the promise of a New Year meet culinary excellence.
To make reservations or for inquiries, please contact Grand Gourmet on Instagram @grandgourmetdxb